Sensual/Erotic Massage for Women / Girls / Ladies
Cyprus Sensual Erotic Full Body Massage Offers You Unforgettable Time and Experience To your Body...It will be one of the best experiences of your life.
"The Art of Sensual Full Body Relaxing Erotic Massage for Ladies in Cyprus (Nicosia, Limassol, Paralimni, Protaras, Ayia Napa, Kyrenia and more)…"The Erotic, Sensual, Body to Body, Nuru, Tantric Yoni Massage in Cyprus is the most publicly recognized fantasy of women. How are the Erotic Sensual Massages for Ladies in Cyprus? "The Sensual Body massages for women in Cyprus are Tantric, Body to Body, Sensitive Touch."
I provide Yoni Massage, Nuru Massage, Erotic/Sensual Full Body Massage Services ONLY for Women, Ladies, Girls in All around Cyprus. (Nicosia, Larnaca, Ayia Napa, Limassol, Protaras, Lefkosa, Kyrenia…)
Accept Cash only.
I provide outcall services in Cyprus (at Hotel/at your home) and travel out charges will apply according to your location.
I provide service only to

Ladies/Females/Women/Girls

. NO SINGLE MALE. NO COUPLE.
All bookings must be completed by e-mail (info@cyprusgentlemen.com) or Whatsapp. When we agreed and confirm the booking I will give you a contact number in case you need to reach me urgently but all non-urgent communication must be via e-mail or WhatsApp.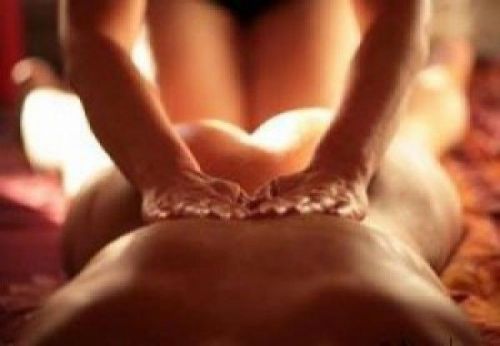 Your privacy is very important to me that is how I can provide a Discrete service to valued clients. I will never disclose your name, telephone number or e-mail address to any third-party and any details you provide will be stored in encrypted form.
Equally, I expect you to be discrete as well. Please – never pass my contact number on to another person (simply refer your friend to my website), this is for your protection as well as mine.
I respect your privacy. Any and all communication between us, whether online or in-person, is held in strict confidence. Always.
Important Notice: It is essential that you notify me of any medical condition or another factor that may prevent your body from massage taking place. I reserve the right to charge for an appointment abandoned because you have not made a full and truthful.
Clients must take a shower/bath just prior to the massage for hygiene purposes.
Please inquire about discounts for students, the group of girls, or hens parties in Cyprus.
Your country, work, race, height, weight not important for me.
Your Passion and excitement and desires come first in this Best Cyprus massage for women.
---
Erotic/Sensual Body to Body Relaxing Massage for Women/Girls/Ladies by a man in Cyprus
Many women, of all ages, are interested in an Erotic/Sensual Body to Body Massage in Cyprus by a man but are afraid of putting themselves at risk by visiting the wrong person. This is completely understandable. I offer a safe, comfortable environment specifically for women who would simply like to experience an Erotic/Sensual body massage for women in Cyprus by man. If you are in any way unsure about sensual erotic massage for women in Cyprus, or about me, please Contact Me, I will be more than happy to talk to you by e-mail or WhatsApp (+357 9699 3280).
Orgasm should never be the goal of a sensual erotic massage (concentrating on that expectation can spoil the overall experience) but if orgasm does occur during your erotic massage, give yourself up to the pleasure! I will gently remind you to keep breathing, stay relaxed, and will continue massaging.
Bodywork With a Sensual Touch, Tender Touch for Women in Cyprus. Your Private Pleasures … energy released. Sensual erotic tantra like yoni massage for women in Cyprus, in Limassol, in Larnaca, in Protaras…
Sensual Touching during Sensual/Erotic Body Massage
My Sensual Erotic Massage in Cyprus is a fully "Naturist" body massage and both you and me will be naked during the erotic sensual massage in Cyprus. You should be aware that parts of my body may touch yours during the massage. Please tell me if you are not comfortable with this. I have no problem with you touching me during your erotic sensual massage.

Women's Erotic/Sensual Body Massage in Cyprus
Women's erotic massage is for women who are looking for more touch, and interaction in their erotic massage, and prepared to move beyond the boundaries and into some erotic, tantric and stimulating pleasure. Let yourself go and enjoy your own fantasy where gentle and warm hands and a strong body can release your tensions and fulfill your needs with sensual erotic massage for women in Cyprus. Deep Relaxation, Full Body Erotic Sensual Massage, Yoni Tantric Massage for Ladies, Women, Girls waiting for you in Limassol, Agia Napa, Nicosia, Larnaca, Kyrenia and more.
First Time?
Never Had this type of Erotic/Sensual body to body Massage Before? Are you coming to Cyprus for holiday(Limassol, Agia Napa, Protaras, Paralimni, Nicosia, Larnaca…) for fun and enjoy? and would like to try to get relax and enjoy with the whole-body sensual erotic massage in Cyprus? Do you live in Cyprus? Cyprus sensual body massage for womenservices to all around to Cyprus(Limassol, Agia Napa, Protaras, Paralimni, Nicosia, Larnaca…)Erotic massage at home in Cyprus, Erotic massage at home in Limassol.
That's o.k. The essence of the service is an Erotic Sensual body massage in Cyprus, the pleasures and feelings are all-natural. This is a very personalized service and the erotic massage can be tailored to suit your own desires. You do not have to have any fixed concept of the outcome of the best women massage. Just let the sensual body massage take you on your own sensual journey in a calming passage through your own imagination. You can stay within your own comfort zone or you can venture out, which is entirely at your own discretion. All my clients to date came their first time. Let yourself go and give yourself a treat, even just to experiment with Cyprus Sensual Body Massage.

What Happens in Cyprus Women Erotic Sensual Body Massage Services
With an erotic sensual Cyprus for woman erotic body massage services, you will be fully naked for the massage, or you like to cover with a sheet. This is your choice.
You set the limits as to your own boundaries and what you would like to experience.
The masseur (myself) will also be naked whilst delivering the erotic body massage, or you like therapist keep with underwear. This is your choice.
EachCyprus Erotic/Sensual Full Body Massage services involves a full body to body sensual tantric erotic massage covering the feet till head. The erotic relaxing body massage for women in Cyprus (Limassol, Ayia Napa, Larnaca, Nicosia) will start with some relaxation breathing to relax and prepare your body. I will then work on your legs, feet, back, neck, and stretch your muscles and ease out any tensions and stiffness, stimulate some energy movement, and allow you to be fully relaxed.
Some sensual and erotic touch will be provided in and around your yoni. This will release some pleasant vibrations and also generate and boost your sexual energy. Then begin work on your head. This will also involve some back stretching and tantric poses. Then I massage the front of your body starting with your face. Again this is designed to bring you back to a relaxed state, before repeating some more sensual and erotic massage strokes in and around your breasts and yoni. These erotic massages for women also incorporate some yoga positions and massage work whilst stretching. Each erotic massage for women will also include somebody sliding movements and clients are free to touch and play with the masseur as they desire. Remember you still the limits and boundaries as to what you would like to experience in this session.
Get Appointment for Unforgettable Experience Relaxing Erotic Body Massage in Cyprus and Enjoy!
Treat yourself to the unforgettable Sensual Full Body Relaxing Erotic Massage for Women in Cyprus (Nicosia, Limassol, Paralimni, Agia Napa, Kyrenia and more)…
Unforgettable Full body erotic sensual massage and full-body relaxation erotic sensual massage in your home or at the hotel just for women, ladies, girls in Cyprus.
Outcall service and Hen Nights available in Cyprus. Ask for the girls group discounts.
Whatsapp Msg: +357 9699 3280
info@cyprusgentlemen.com, cyprusgentlemen@gmail.com