ENJOY YOUR FIRST SENSUAL EROTIC MASSAGE DESIGNED FOR WOMEN IN CYPRUS
The best way to experience the Sensual Erotic Massage for ladies…
The only thing you need to Give yourself permission to Explore Yourself, Discover Yourself, Get an Unforgettable Experience with no pre- perception
Feel free to express yourself with all that how good you are feeling, or what you want
Prevent thinking about what will happen or not happen with your sensual massage session in Cyprus
Focus on having a great sensual massage journey
Many of my first-time clients had never experienced a sensual erotic body massage in Cyprus.
Sensual Erotic Body Massage Designed ONLY For Women, Ladies, Girls in Cyprus
Full body sensual erotic body massage for Girls in Cyprus including the yoni (vagina) Tantric Massage that allowing it to become more receptive to self-pleasure and to self-love.
The purpose of the sensual erotic full body massage for girls is to give yourself permission to Explore, Discover, and Experience.
A full body sensual erotic body massage can help to bring more soft feeling and sensation to your entire body. The sensual erotic massage session in Cyprus is a slow and sensual full body massage that helps you reconnect with your feminine energy.
You only need to Relax and Journey to the Passion!
The only thing you need to "do" during the Sensual Erotic Massage Session is to relax and enjoy the moment.
Simply receive and enjoy yourself.
Breathe deeply and regularly and consciously let go.
A Tantra Sensual Massage is like a journey into yourself.
Allow yourself to feel Sensual Touches and Moments in Cyprus
You can play and touch the massage therapist as much as you want, it's your playground and play with the massage therapist and touch him anywhere and do as much as you want to do, feel at that particular time. In other words, there are no limits, it's all part of your session.
The sensual erotic massage is performed fully nude and you're welcome to touch, stroke, caress or play with me however and wherever you want.
You can easily sense where I am massaging. I never remove my hands from the surface of your skin during the massage, so you can easily follow the flow of my touch.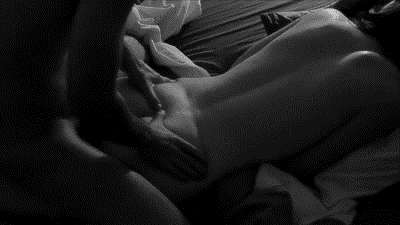 SOME REASONS GIVEN BY CLIENTS FOR TAKING A SENSUAL MASSAGE IN CYPRUS
I need an unconditional orgasmic release.
Difficulty reaching orgasm when with another person.
Curiosity and satisfying a fantasy.
Lack of sexual stimulation in my relationship.
Recently my libido has increased considerably.
Frustration/lack of stimulation by my partner.
Complacency in a relationship = no longer stimulated by my partner.
I love my partner but I find I now feel sexually lacking with him.
Lack of skill/knowledge by myself and partner.
I am on holiday/business so free to explore my erotic sensual needs.
Convenience and self-care (busy professionals who don't want a relationship).
I have cultural or religious restrictions and I need a safe place to explore my sexuality.
Exploration of sexual practices as yet untried or unwanted by my partner.
I want my partner to watch me have a sensual massage.
I want to explore Female Orgasm in deep.
To feel desired and dominated
I have always had a fantasy of being erotically massaged by a masseur.
Get Appointment for Unforgettable Relaxing Sensual Erotic Body Massage Experience in Cyprus and ENJOY!
Limassol – Ayia Napa – Nicosia – Larnaca – Kyrenia – Protaras and More…
Outcall service and Hen Nights available in Cyprus.
Whatsapp Msg: +357 9699 3280
info@cyprusgentlemen.com, cyprusmassageforwomen@gmail.com
IG: @sensualmassageforwomencyprus